Strategy
Brand identity
Logo
Website
E-commerce
Brief
Sylvie has been managing Le Moulin du Vivier for twenty years. She has an ambitious development project: she wants to develop the international market, transform the old miller's house into guest rooms, create an educational trail and open a restaurant. How to dust off the image of the mill? How can we make the brand evolve so that it fits in with this development plan? How can Le Moulin du Vivier be promoted on a national and international scale?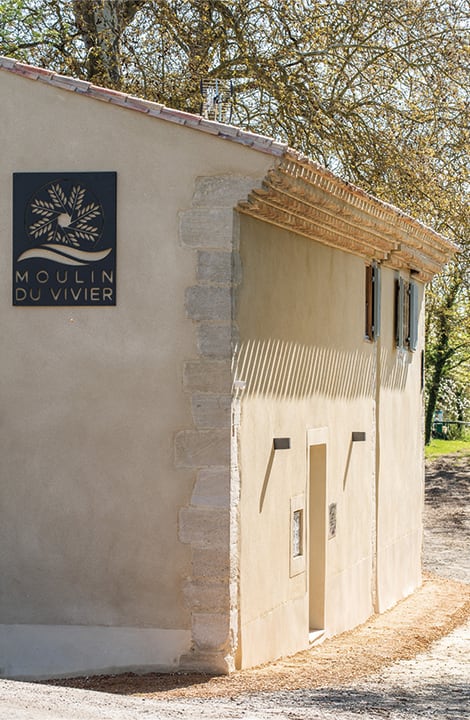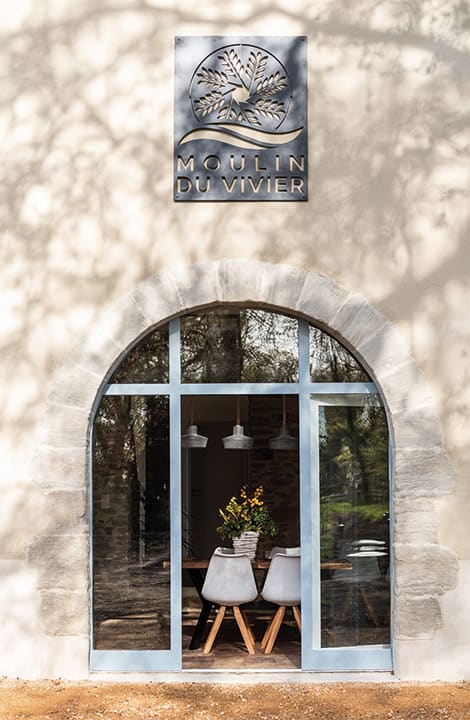 Solution
We conducted an audit of the existing physical and digital worlds to determine what should be kept and what improvements should be made.

We conducted an in-depth strategic analysis based on current positioning, trends, competition and customer expectations.

We built the brand strategy, and redefined the brand architecture.

We were thus able to draw up an action plan that Moulin du Vivier can follow to better manage its brands and achieve its objectives.

We redesigned the visual identity of the Moulin du Vivier, Clos de la Meunière and Maison du Meunier brands, based on the strategic work done upstream.

We have developed a multilingual e-commerce website that also allows you to book the rooms of the Maison du Meunier.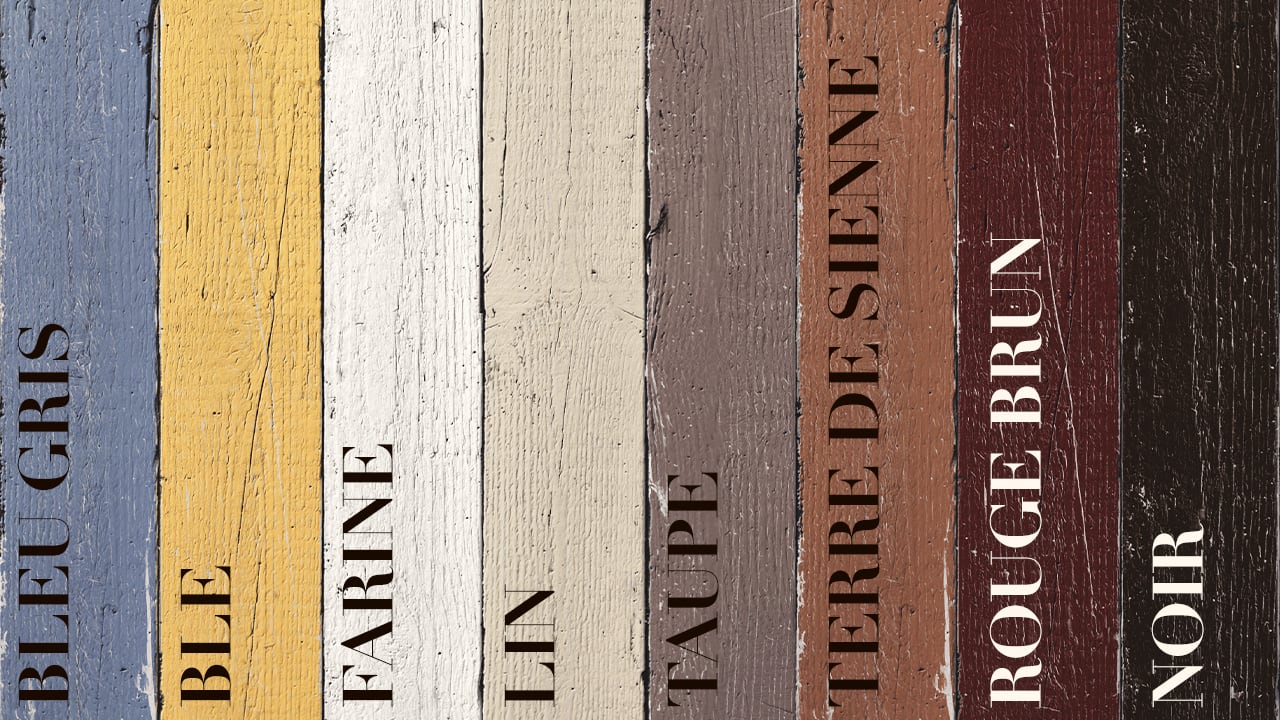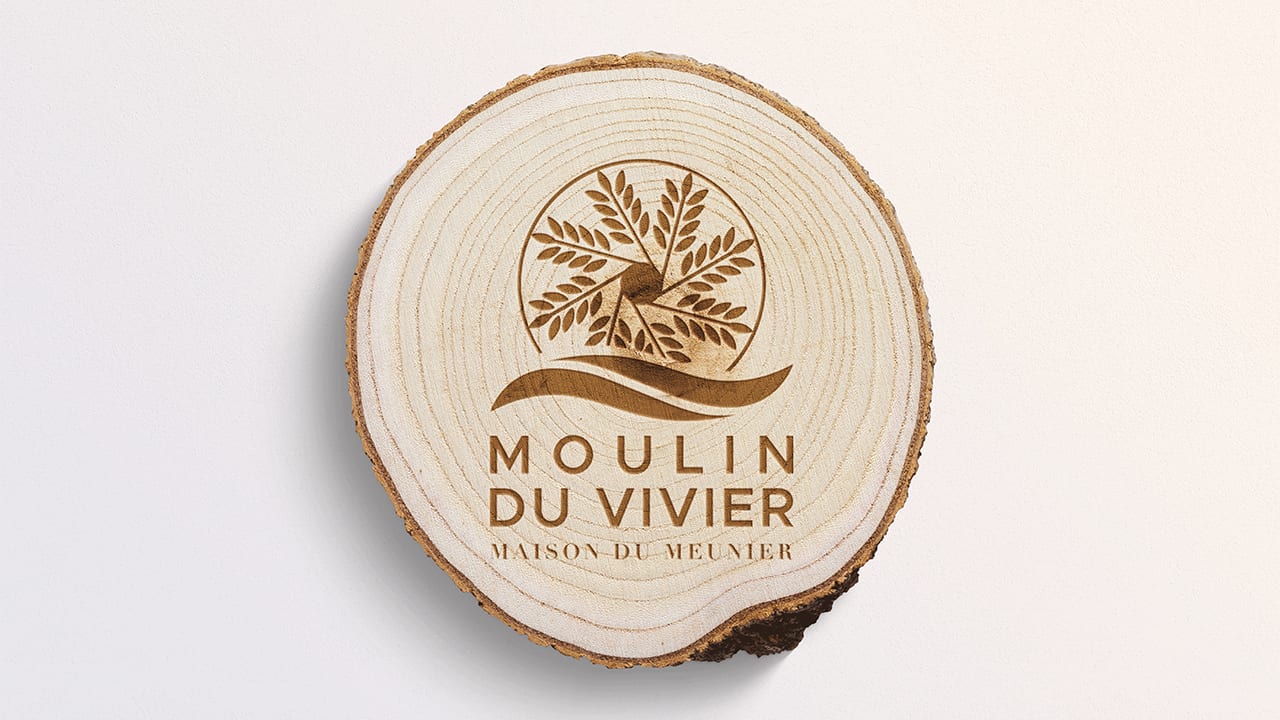 Results
The defined strategy helps Le Moulin du Vivier to clearly communicate who it is to its business and private customers, as well as to its suppliers. Le Moulin du Vivier knows what actions to take to achieve its brand portfolio objectives. Le Moulin du Vivier knows how to evolve its brand to make it stronger.

The work on the visual and verbal identity allows us to homogenize Le Moulin du Vivier brands at all points of contact. We brought the new identity of the mill to life. The new logo symbolizes Le Moulin du Vivier's differentiator: it is the last mill still in operation on the Canal du Midi. The brand user guide allows Le Moulin du Vivier to be well equipped and autonomous for its future communications. Le Moulin du Vivier is delighted with its new website. It knows how to use this tool to achieve its objectives.
Website footprint
Before our partnership, Le Moulin du Vivier had 2 different websites: a showcase website and an e-commerce website.

The user journey was not optimized, which increased the footprint of each visit.

Le Moulin du Vivier has a single, multilingual e-commerce website, whose user paths have been designed to reduce the footprint of each visit as much as possible.

Moreover, the footprint of the new site's homepage is smaller than that of the 2 previous sites, and also smaller than that of Le Moulin du Vivier's competitors - which are not, however, e-commerce websites available in several languages (tests conducted on 04/25/2022).