Strategy
Brand identity
Website
Ecodesign
Jamstack
Brief
Founded in 2017 by Laurine, Bocal and co is the first independent bulk and organic grocery shop in Arles, entirely dedicated to the zero waste lifestyle.

4 years after its creation, Bocal and co is not an empty shell and the grocery shop is itself part of a zero waste approach. What are the commitments of Bocal and co? How can we show that they are not just words? What objectives should be set? What indicators should be set up and monitored? And also: how to communicate everything to its community?

How to distinguish Bocal and co and widen the gap with its competitors?

How can we support Bocal and co in its ecological approach and help it to reduce its footprint?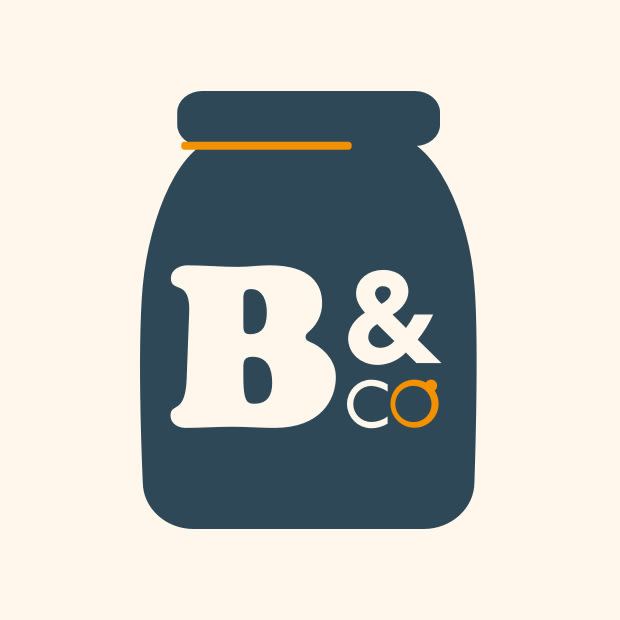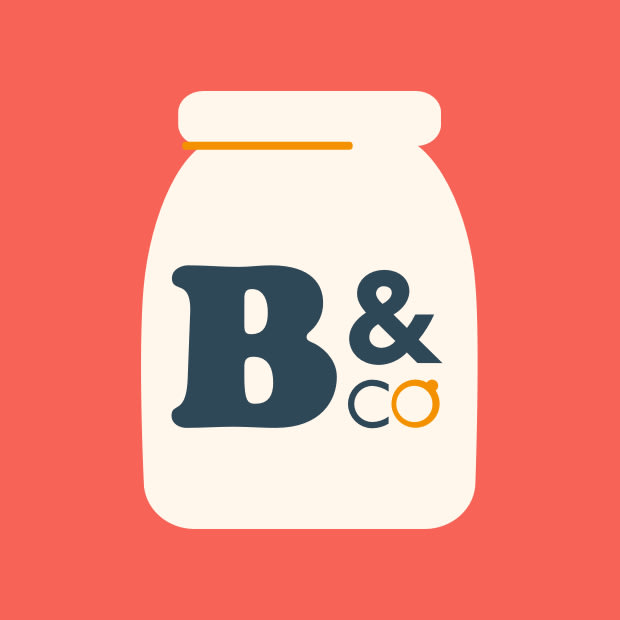 Solution
Conducting a brand audit and advising Bocal and co on its positioning through an analysis of trends, the competition and customers. Determining the strengths of Bocal and co and identifying what makes them different. Proposing development actions. Identifying Bocal and co's commitments: for each defining a SMART objective and a monitoring indicator.

Advising Bocal and co in its digital communication.

Redesigning the brand identity: the brand was using too many fonts that conveyed different messages. We simplified by proposing to use a single font in the physical and digital worlds. This new font is more consistent with the image of conviviality and proximity of Bocal and Co. We added colours to the chromatic palette to highlight the dynamism of Bocal and Co. We changed the style of the illustrations: the sketches widely used in the bulk world today have been replaced by more modern, colourful and dynamic illustrations.

Eco-designing a website based on the new strategy, in the image of the new identity created and focused on the expectations and needs of users.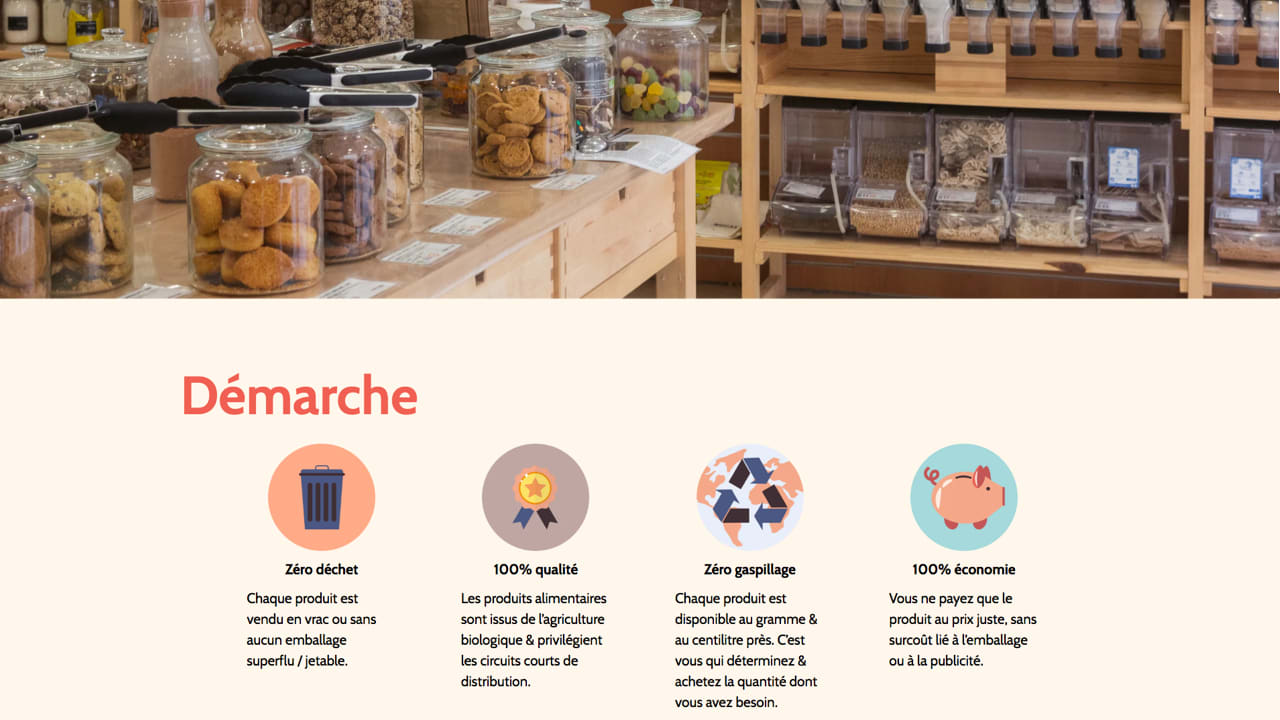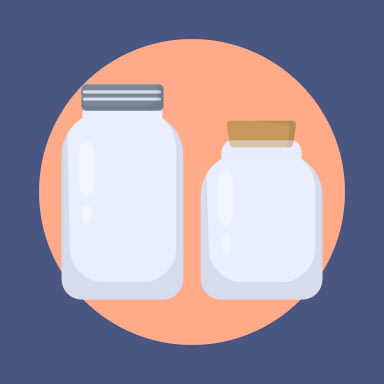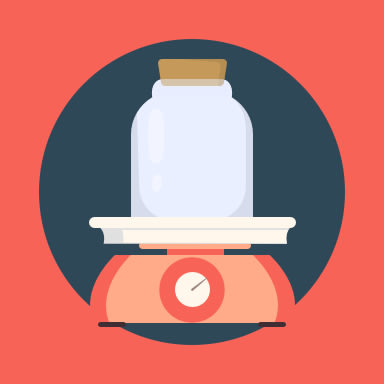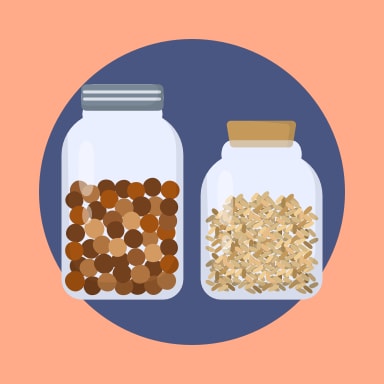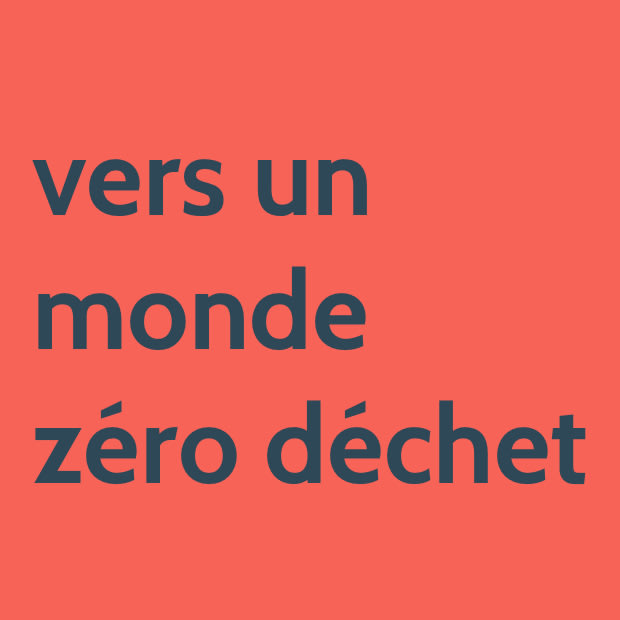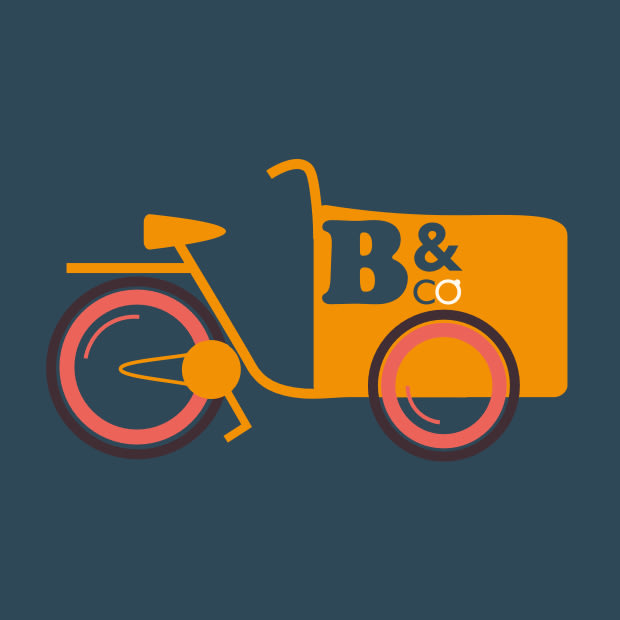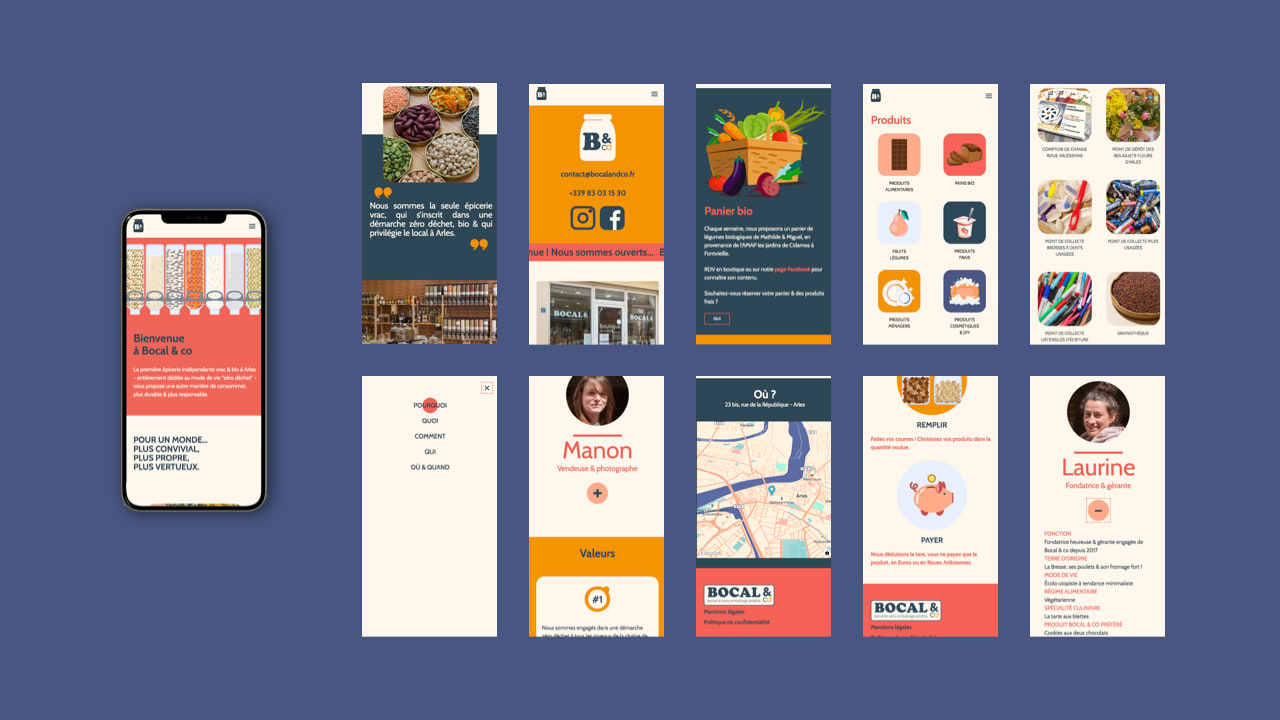 Results
The grocery shop has a methodology to follow its commitments.

Bocal and co knows what messages to deliver and how.

The brand elements created are authentic and differentiated.

The redesigned website of Bocal and co is efficient which will be pleasant and satisfying for the visitors. It is 100% accessible. It is also ethical and respectful of privacy. From a human point of view, this website offers an excellent user experience. The site also has an excellent natural referencing. Finally, the new site meets good eco-design practices. It is considered to have an exceptionally good environmental footprint.