Strategy
Brand identity
Logo
Website
Ecodesign
Brief
Marion's family has worked and cultivated the Camargue land for several generations. At 26 years old, this young winemaker runs a large Camargue estate with her father, which has been producing wine since 1843. The Domaine du Mas de Rey is a beautiful blend of tradition and modernity, revisited by the team's dynamism. It now wishes to be part of an organic approach. How to improve the image of the Domaine? How can it be promoted on a national and international scale? How can the products be better promoted?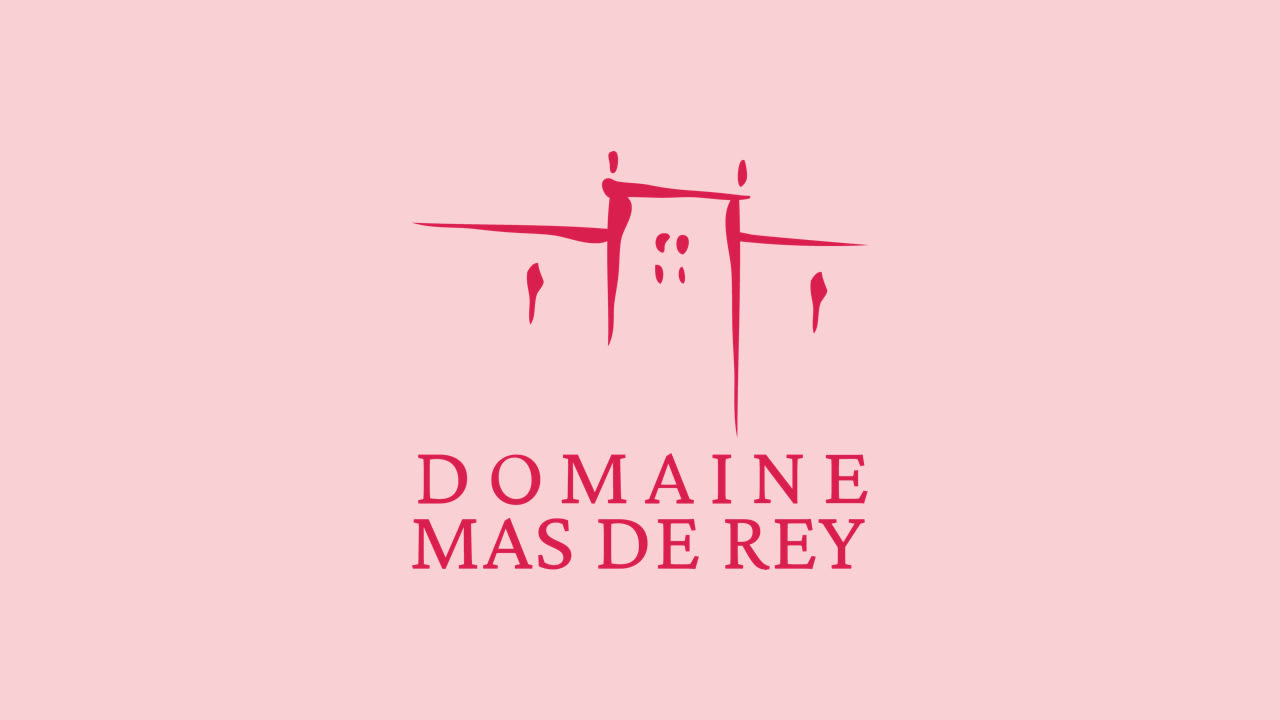 Solution
We carried out an in-depth strategic analysis based on current positioning, market research, trends, competition and dynamics. We indicated what is not working, why and what should be changed.

We proposed a repositioning for the Domaine. We also advised on appropriate actions to be taken, ways to adjust, and a tool to monitor these actions in order to strengthen the brand. We identified the development potential of the Domaine du Mas de Rey and showed how to achieve it.

We carried out a complete audit of the brand. This revealed that the brand presence was heterogeneous: the Domaine had 3 different logos and was presented under several names. We then proposed a recast visual and verbal identity that would be consistent and long-lasting, in line with the defined strategy, and built on the existing one.

Finally, while waiting for the site to be redesigned, we have set up a coming soon page in French and in English unveiling the elements of the new visual identity. This page meets the best practices of software ecodesign. It highlights the Domain's differentiators and has quickly opened a window on the international scene.

The strategy work helped to develop the messages delivered on the redesigned website. The new site -available from launch in several languages- is focused on customer expectations to provide a better experience.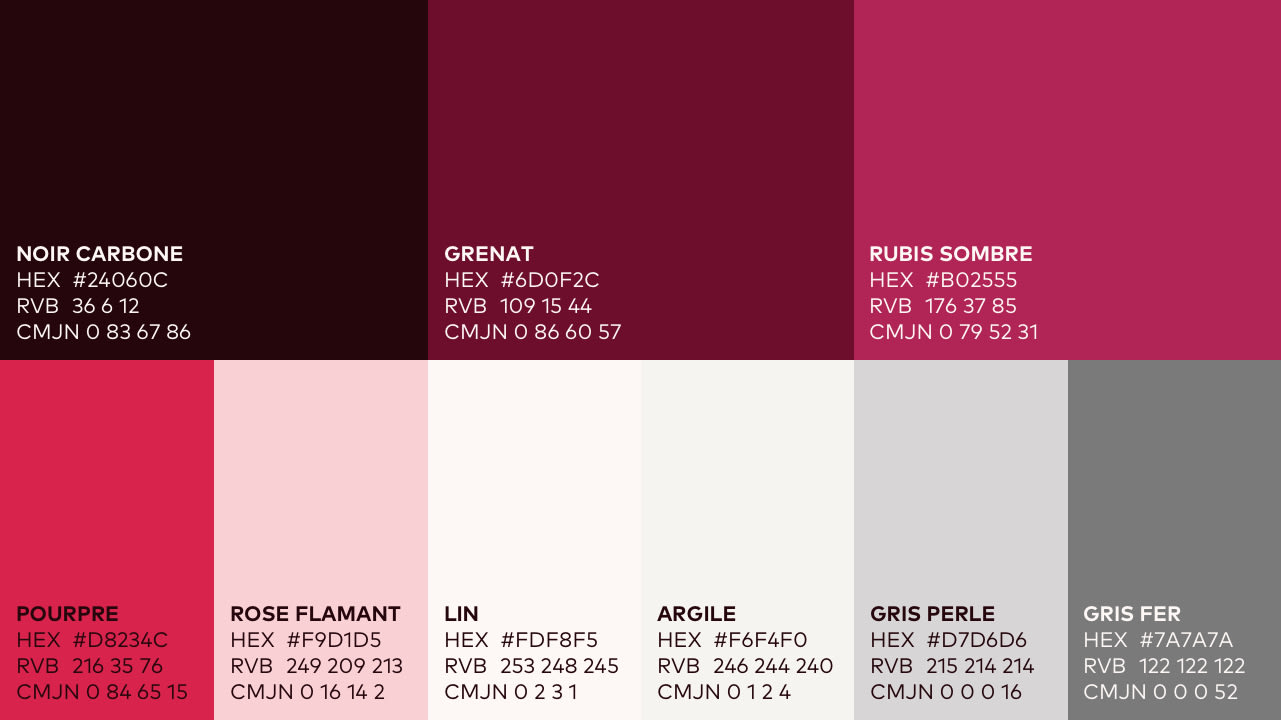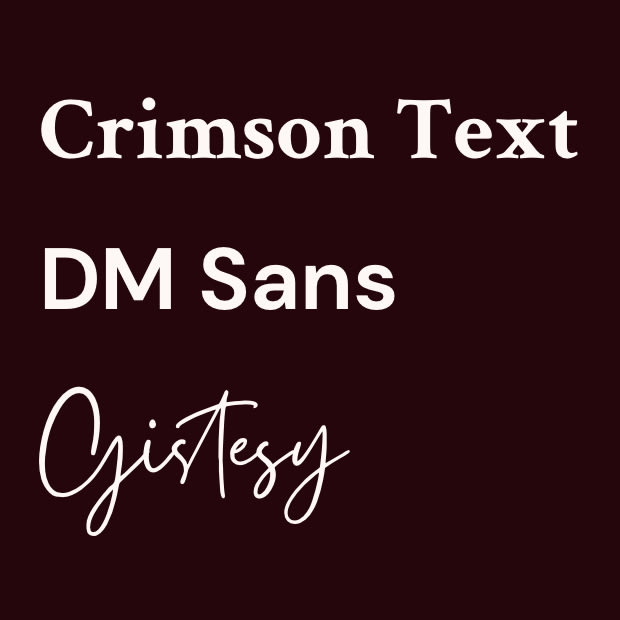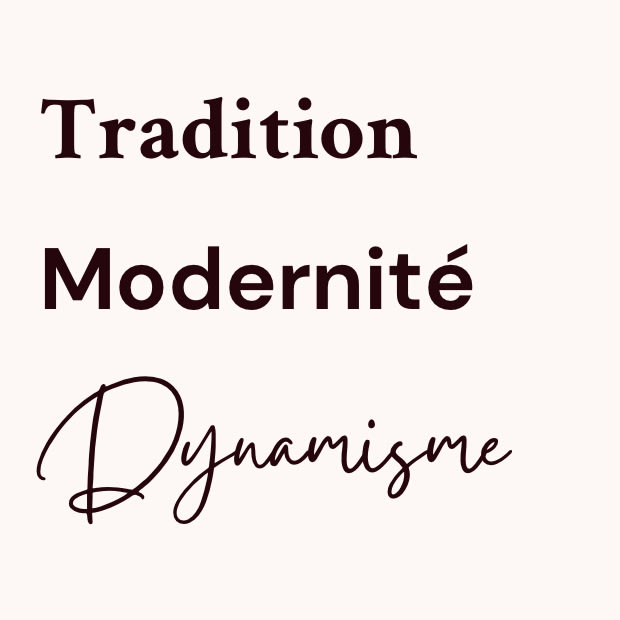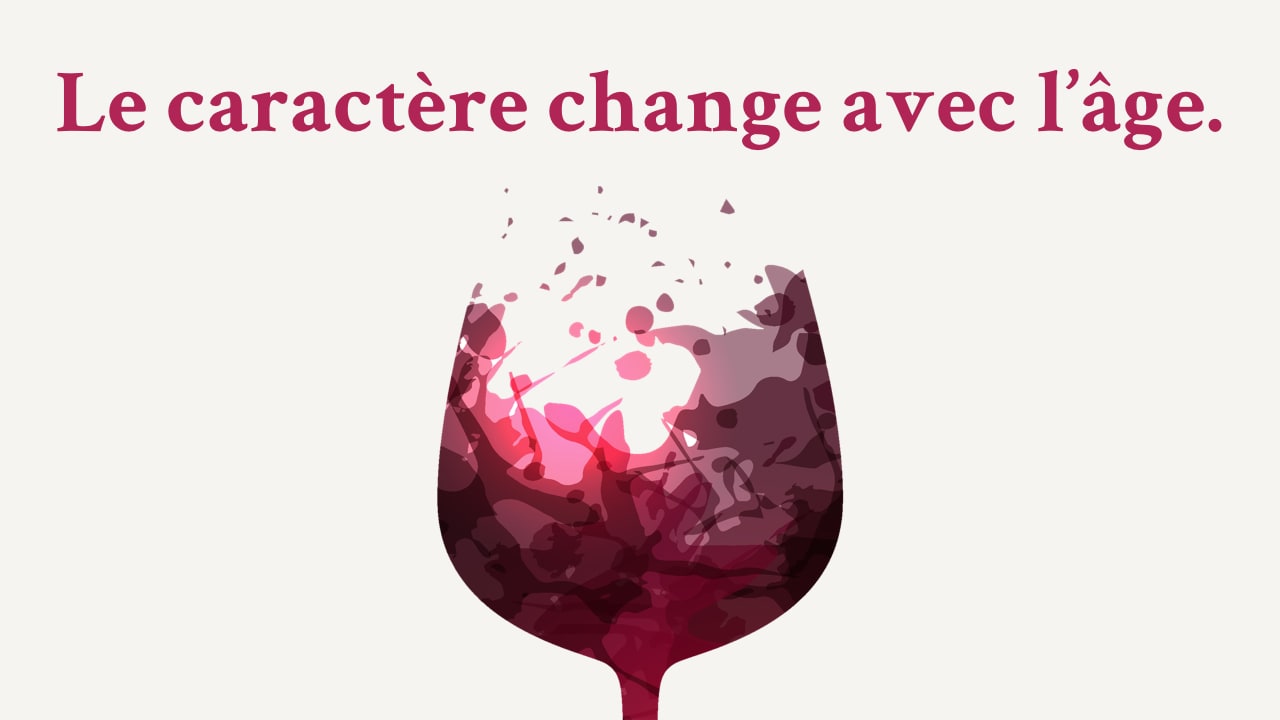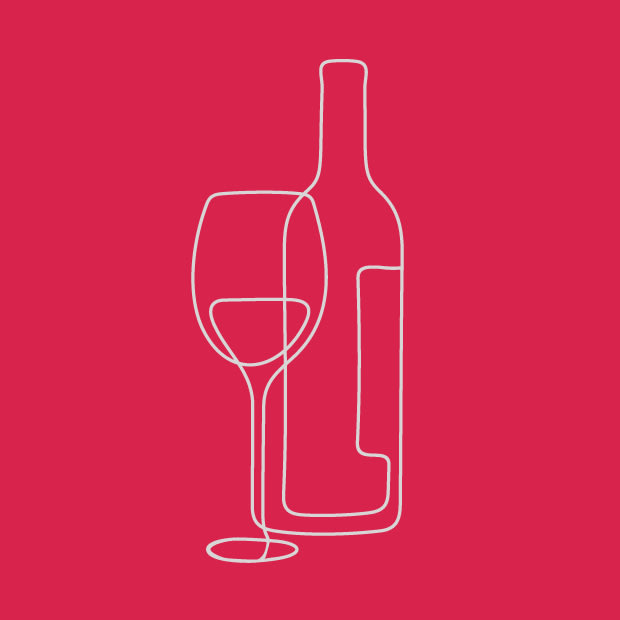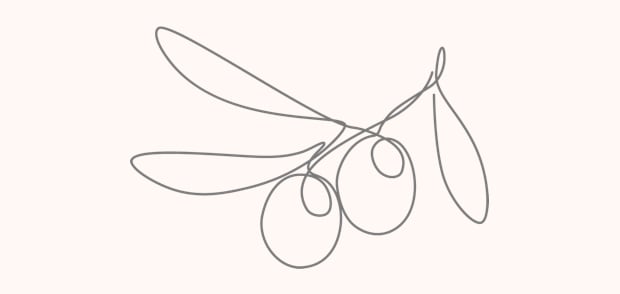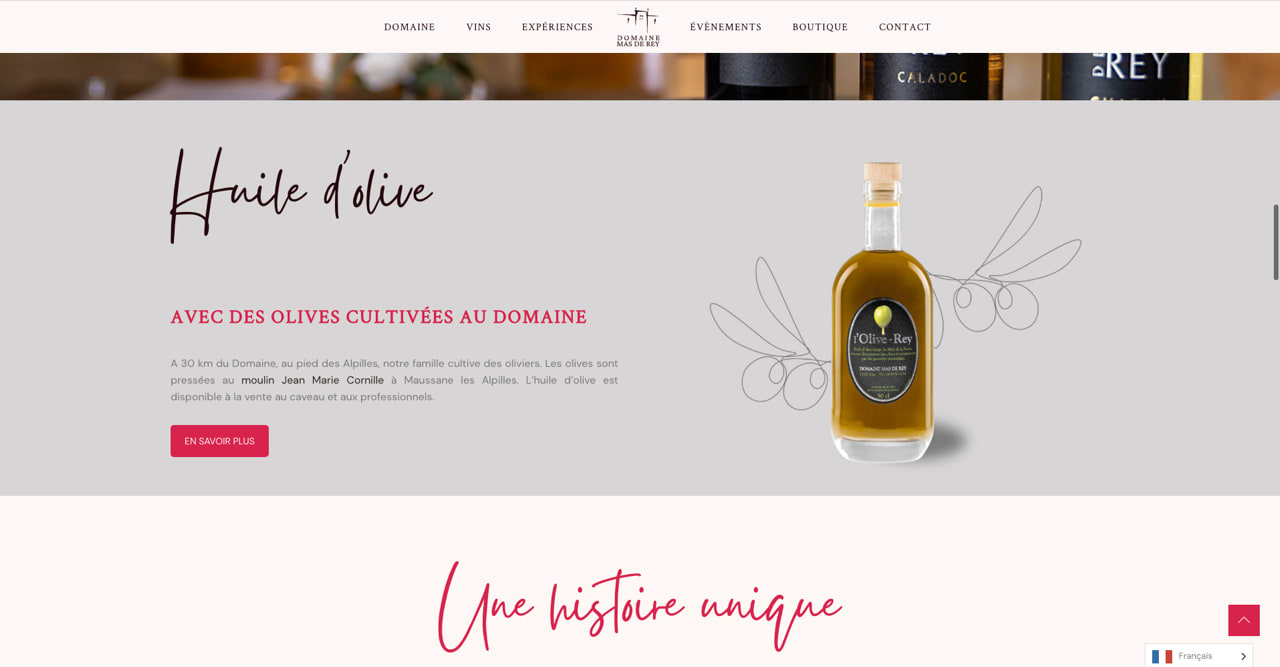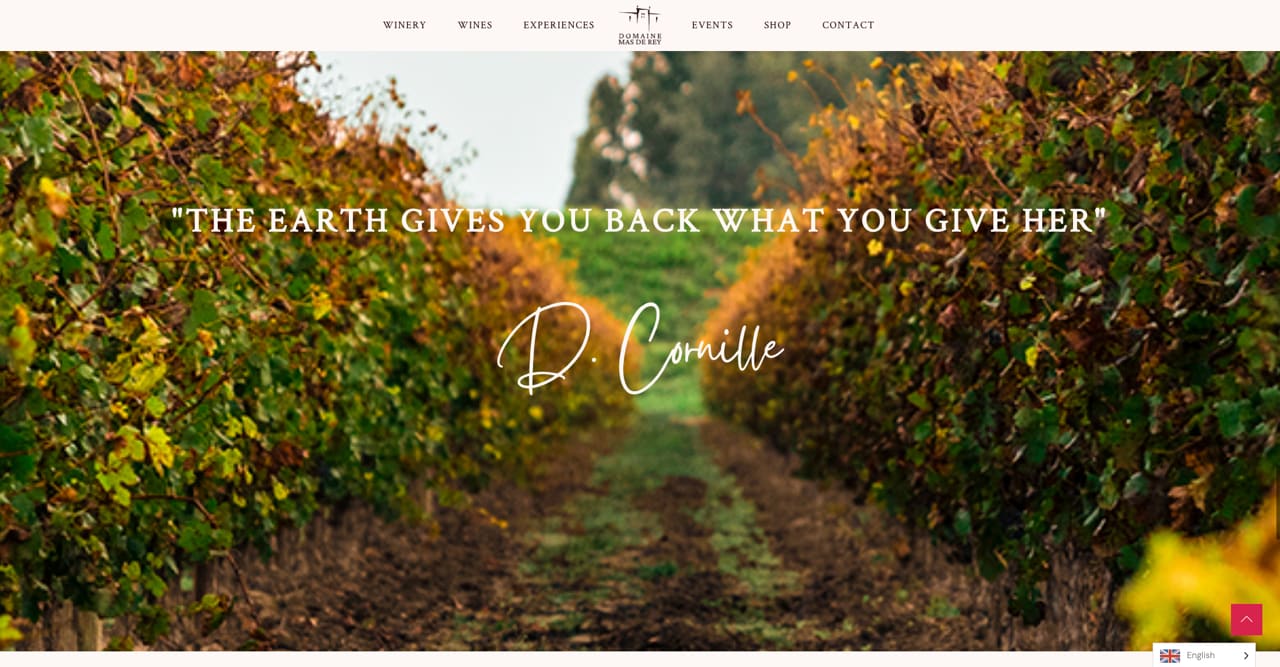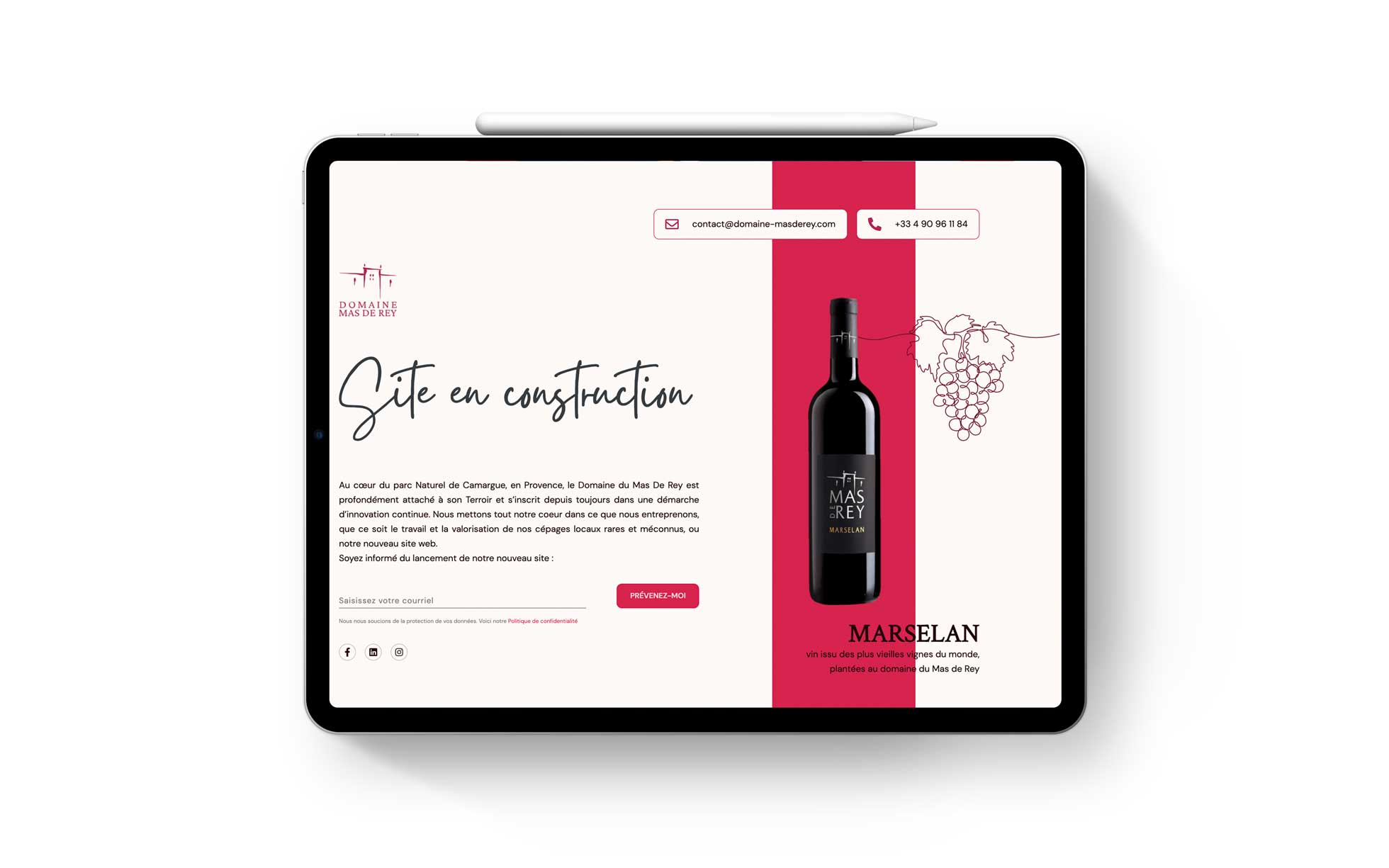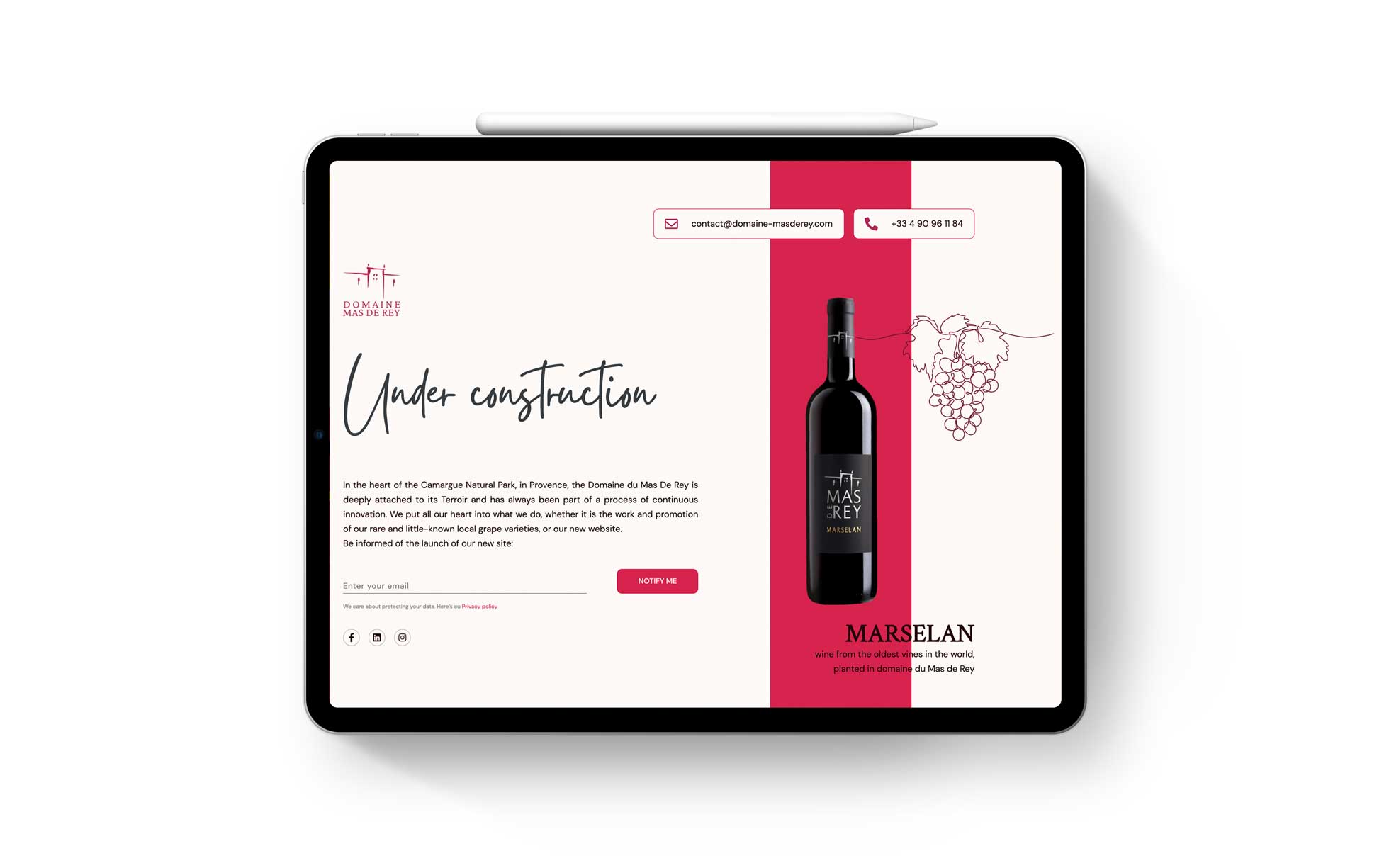 Results
The defined strategy helps the Domaine du Mas de Rey to communicate clearly who it is to its clients, buyers and suppliers. Its goal is to (re)discover the treasures of the Camargue, and the actions it undertakes are aligned with this goal. The Domaine's values are now well defined, communicated and adhered to by all internally. The Domaine du Mas de Rey knows what trends it is surfing on, what its assets are and how it stands out from the competition on a local, national and international level. It knows how to make the most of market opportunities and how to deal with threats. Its action plan for the coming years is well defined and easy to follow regularly. Domaine du Mas de Rey knows how to evolve its brand to make it stronger.

The work on the visual and verbal identity allows the brand to be homogenised at all points of contact. The brand user guide allows the Domaine to be well equipped and autonomous for its future communications.

The Domaine du Mas de Rey is delighted with its new website. It knows how to use this tool to achieve its objectives.
This strategy support enabled us to understand the company in its entirety. It gave us operational tools to launch actions and to follow them over time. To have a visual identity that reflects the image of the Domaine and that remains coherent and durable.

It also allowed us to review all the internal and external communication actions that we had carried out, to find out what needs to be improved and to be supported in order to communicate in an optimal way in the future, while always being in line with our position.

The strategy structures our activities today, brings them to life and reassures us to succeed in our short and long term objectives.

We are convinced that we have found the right partner to help the Domaine grow and develop. Thank you for your support, your investment and your humanism.